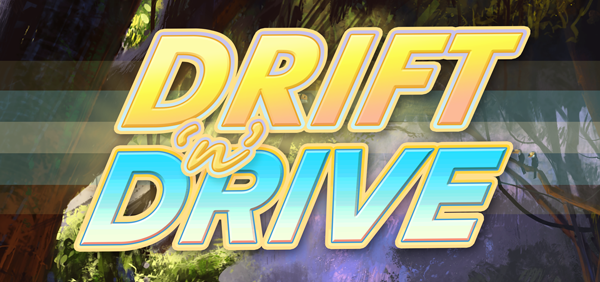 Description
Follow your destiny to become the ultimate racing driver!
Drift'n'Drive is a vertically scrolling top-down racing game with lots of challenge and replayability.
Progress through the career mode racing challenges, get to the top of leaderboards in time attack mode or challenge your friends to a local split screen multiplayer tournament!

Features
Career Mode: Win races against tough AI opponents in increasingly difficult racing series, upgrade your car to the max and become the top racer on earth!
Time Attack: Attack global top leaderboard times or win bragging rights against friends!
Split screen multiplayer: Play against friends in local split screen multiplayer tournament mode (2-4 players). Random generated tracks and gameplay mods provide limitless variations to keep things interesting!
Silky smooth 60fps gameplay
Full Game Center support for leaderboards and achievements
Original soundtrack by Tommy Baynen
Factsheet
Release Date:
30.10.2014
Platforms:
iOS App Store (iOS8+, Universal) Available Now!
Website:
Videos
Screenshots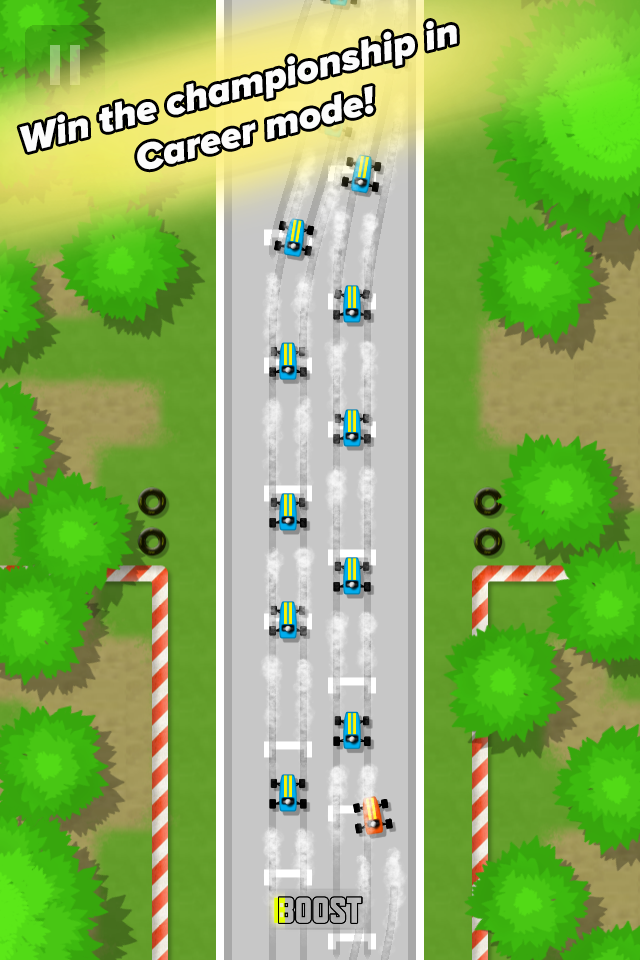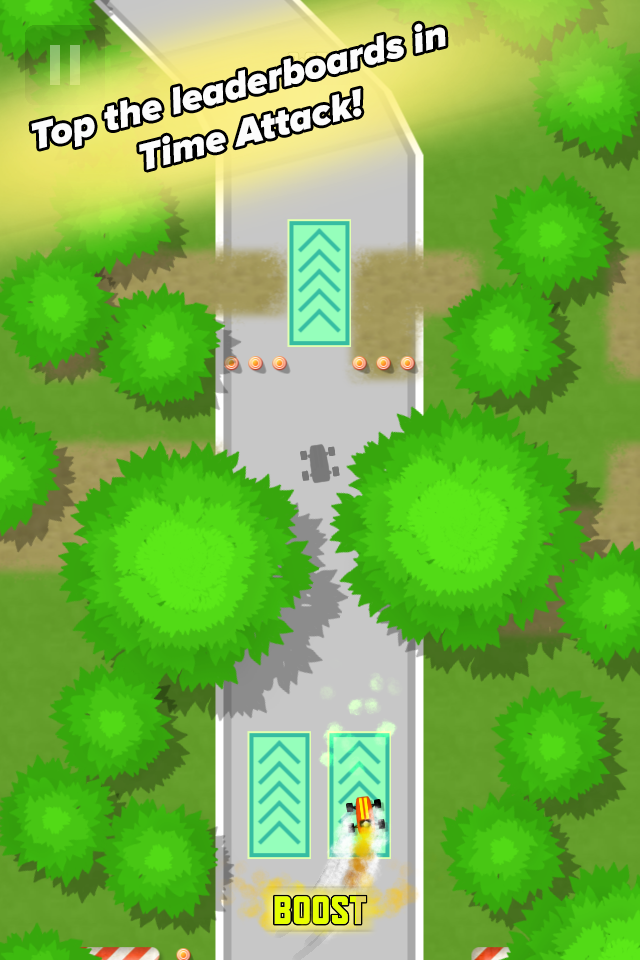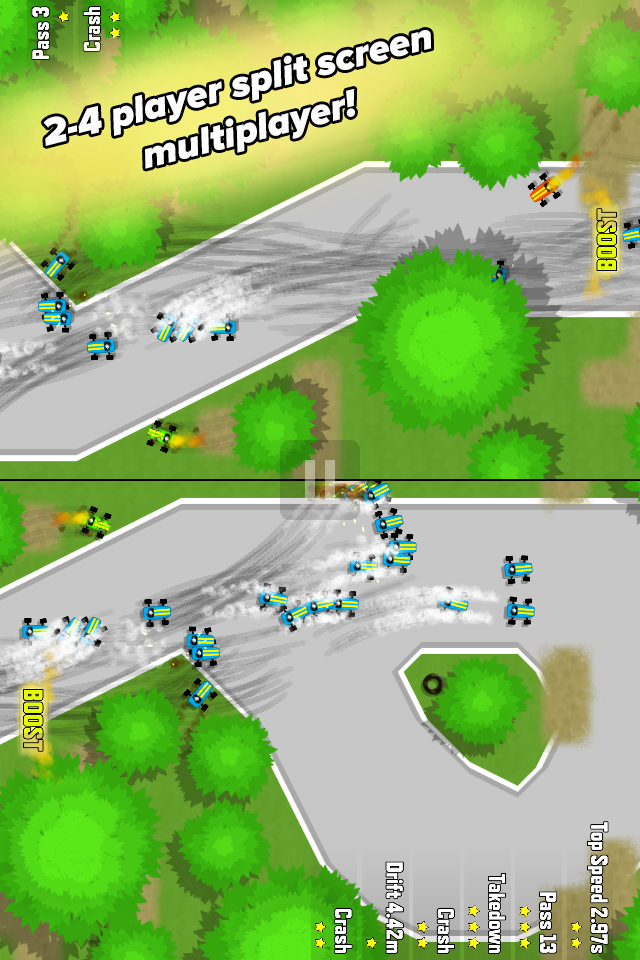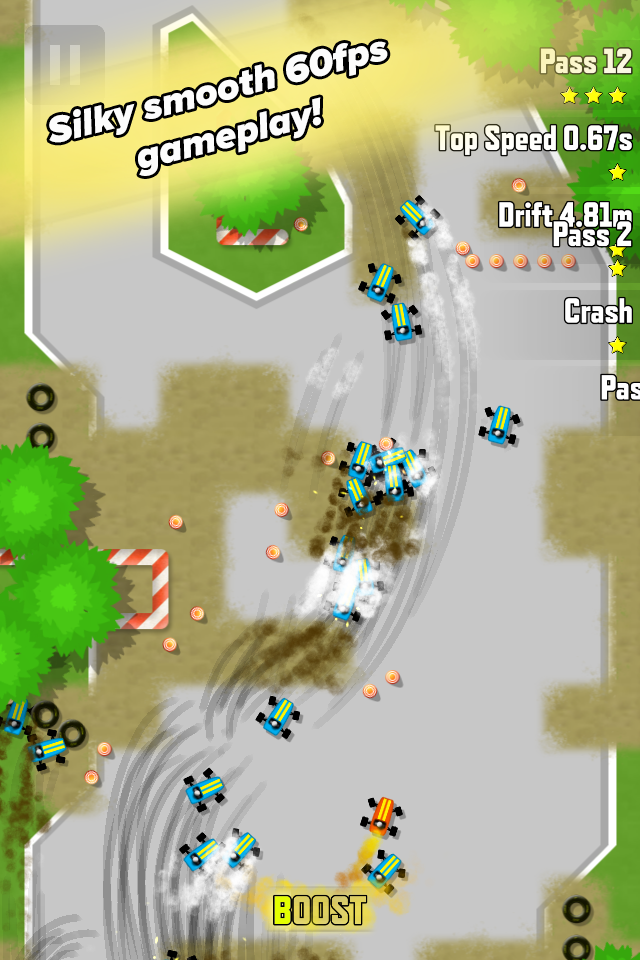 Selected Articles
Pocket Gamer Awards 2015 - Best Sports/Racing Game nominee
"It's all very awesome" -- Jared Nelson, Touch Arcade Game of the Week
"I highly recommend it", Review score: 4.5/5.0 -- Carter Dotson, Touch Arcade
"Because yes, Drift'N'Drive is very lovely indeed." -- Peter Willington, AppSpy.com
"Drift'n'Drive is an absolutely essential title" -- Brittany Vincent, Modojo
"Drift'n'Drive might be the Ridiculous Fishing of racing games." -- Chris Priestman, Pocket Gamer
Developer
Kimmo Lahtinen / @gimblll - Design / Code / Art
Kimmo is a veteran game developer whose credits include console games such as Resogun, Outland and Dead Nation as well as indie games such as Cosmic Mechanic and Puzzle Bonsai.
Tommi Lahtinen / @tommybaynen - Music
Tommi is an electronic music producer whose tracks have been played worldwide by the likes of Above and Beyond, Armin van Buuren, Dash Berlin and Paul van Dyk.